Barcode Reader Service
Reader.DataSymbol.com
How it works.
You send your document (pdf, gif, jpg, png, jpeg, bmp, tiff) with barcode to our server. The connection is made via secure SSL, so all your data is protected.
Our server processes the document and finds the barcodes. Your document that is stored on the server is immediately removed automatically. The barcodes found are written to the database.
You query the result and the server sends a response in XML or JSON format. In the process, you may immediately specify that the result should be deleted from the database.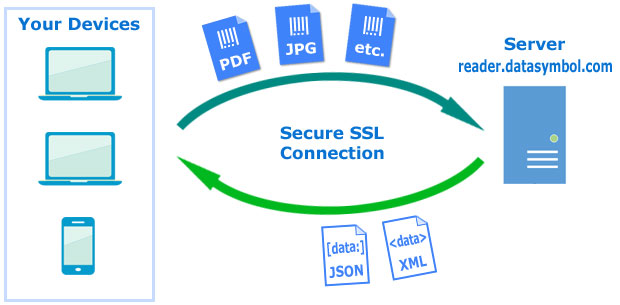 Copyright © 1999-2017, RKD Software & RKD System Inc., All rights reserved.
All trademarks mentioned are the property of their respective owners.